Intro to React
11 octubre, 2021 @ 7:30 am

-

9:30 am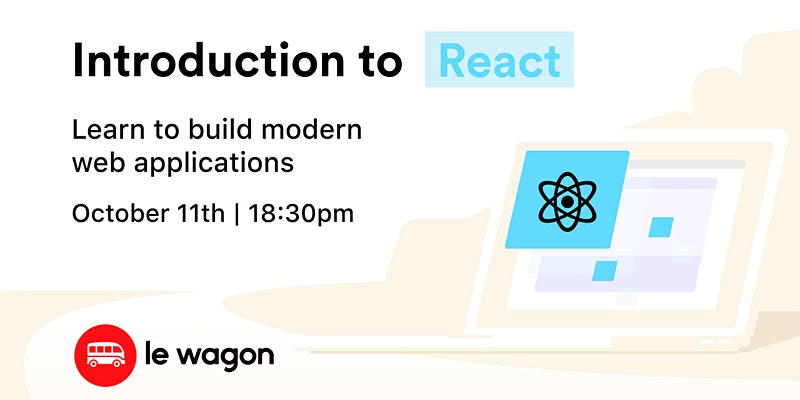 About this event
In 2013, Facebook released a new JavaScript framework which would soon be adopted by loads of companies to build blazing fast Front-End web applications. React has taken the world by storm. The framework is now mature, a great community quickly formed and produced by-products and extension like Redux or React Native. This workshop aims at showcasing the basics of React and discuss when choosing it the most relevant.
Pre-requisites:
A beginner's knowledge on vanilla JavaScript & the DOM. This is not a JavaScript 101 for absolute beginners.
What is it exactly?
A 2-hour online workshop with a Le Wagon Teacher.
Hands-on exercises to get to know the basics of React.
What will I learn in this workshop?
During this workshop, we'll cover a few things:
How to create components in React
Basics of State Management in React
Importing and using Open Source Components
Are there any prerequisites?
You should be comfortable with the basics of HTML, CSS and JavaScript to join this workshop.